OneMinuteApologist.com
Cross Examined.org
CrossExamined.org is a non-profit ministry started in 2006 that conducts dynamic I Don't Have Enough Faith to Be An Atheist seminars on college campuses, churches, and high schools. Led by Frank Turek and other Christian apologists, CrossExamined.org exists to address the problem that 3-out-of-4 Christian youth leave the church while in college, many because they are intellectually skeptical. In addition to I Don't Have Enough Faith to Be An Atheist, CrossExamined.org presenters address other topics faced by young people today.    Read more at http://crossexamined.org/about/
The Graduate Apologetics Program at Biola is rated number 1 in the country.
http://www.biola.edu/academics/sas/apologetics
Ratio Christi (Latin for 'The Reason of Christ') is a global movement that equips university students and faculty to give historical, philosophical, and scientific reasons for following Jesus Christ.  
http://ratiochristi.org/
Our role is to support the church in proclaiming the truth of the Bible and thus its Gospel message. We provide real-world answers to the most-asked questions in the vital area of creation/evolution, where the Bible is most under attack today—Genesis.

Called 2 Action with Steve Noble
http://c2athisweek.org/CMS/


http://www.answersingenesis.org/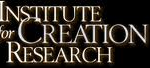 For over four decades, the Institute for Creation Research has equipped believers with evidence of the Bible's accuracy and authority through scientific research, educational programs, and media presentations, all conducted within a thoroughly biblical framework.



Stand to Reason trains Christians to think more clearly about their faith and to make an even-handed, incisive, yet gracious defense for classical Christianity and classical Christian values in the public square.